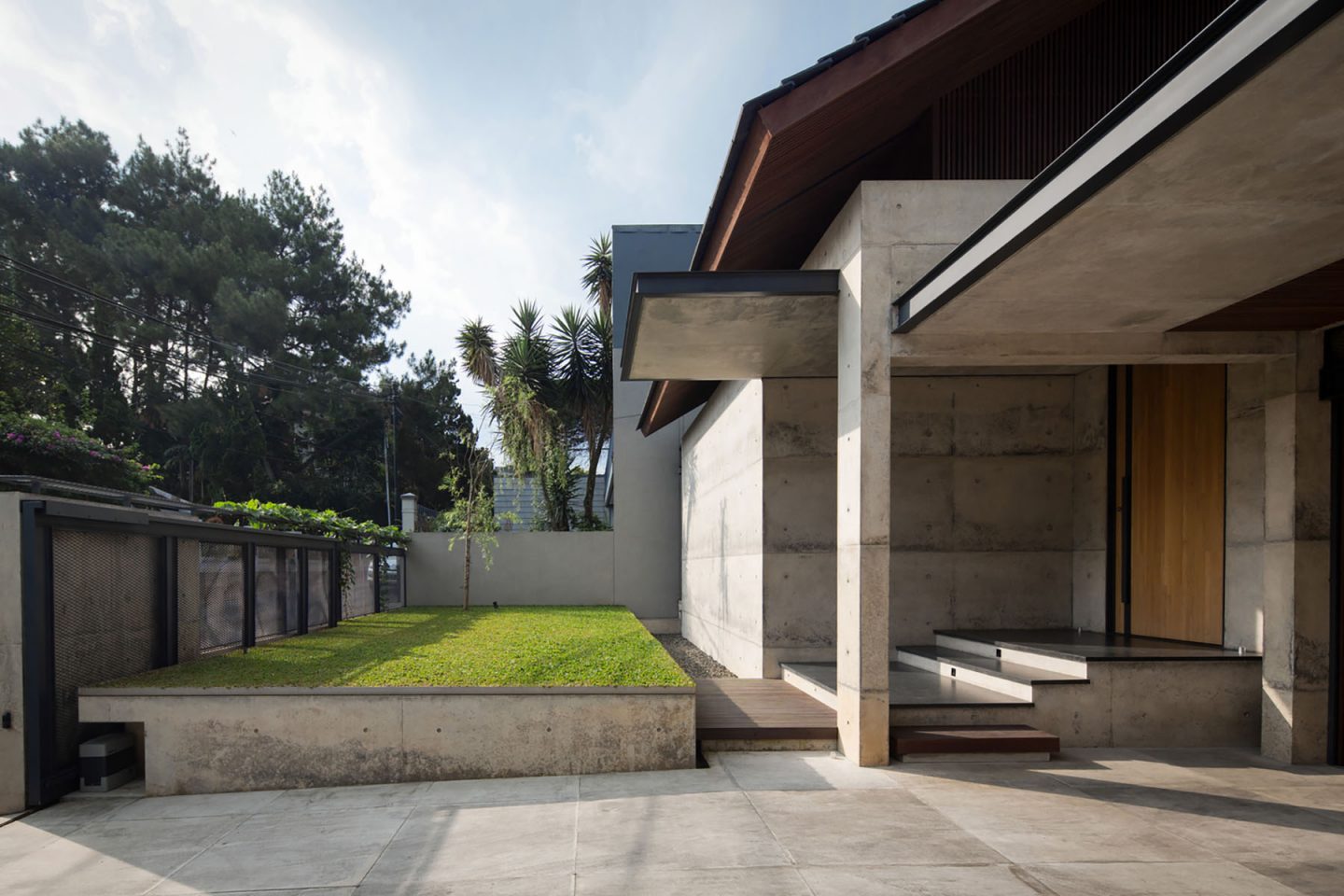 The Hikari house 'The house of light' is located in the middle of the volcanoes and tea plantations of Badung, West Java. Architects Erick Laurentius and Ronald Pallencaoe from Pranala Associates have renovated this modern tropical bungalow. During the renovation, there were two aspects the architects were dominated by. A low-maintenance bungalow with keeping the original division.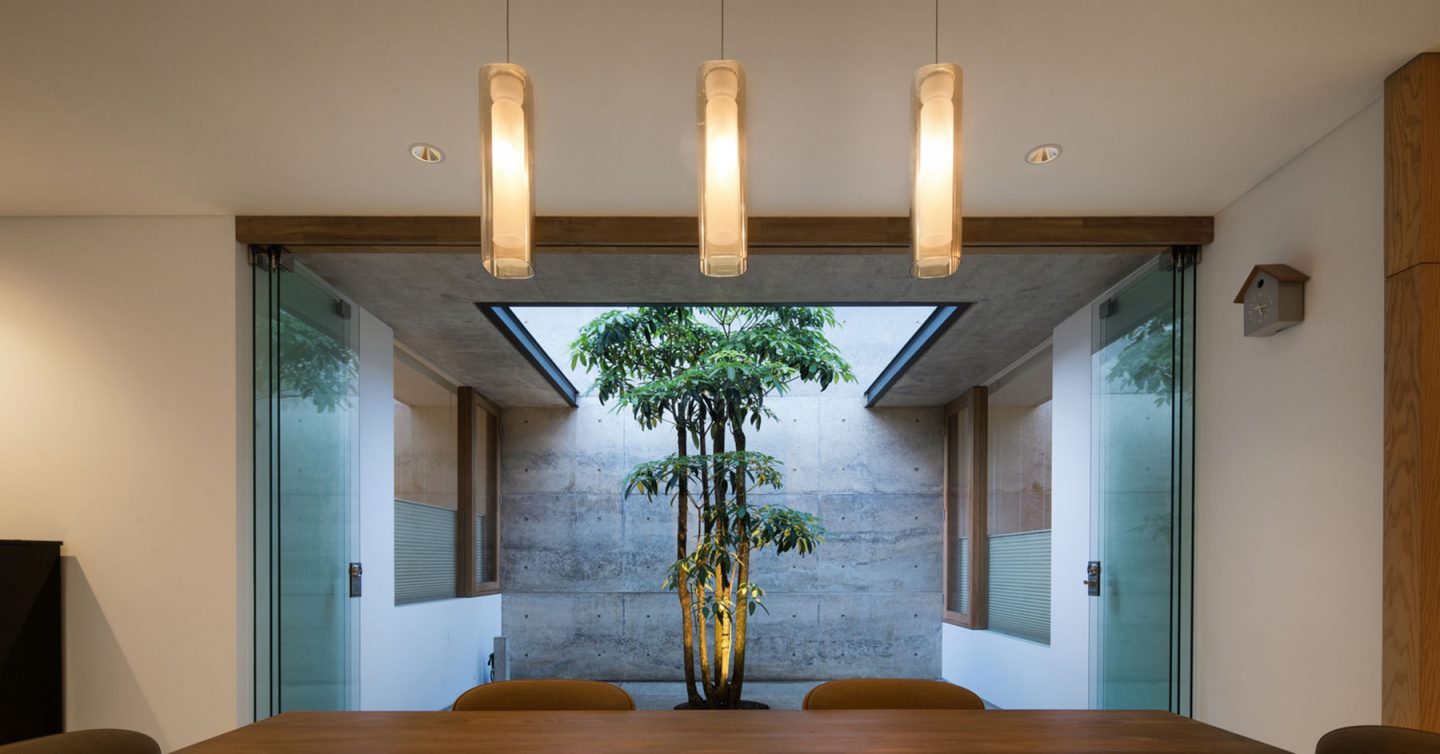 From the domination of these two aspects, they looked at how Hikari (光), the light, could dance through the house. They wanted to use the natural light to improve the experience of the users. According to the principle of 'Lighting sculpture,' Hikari entered the house. Lighting sculpture is the way our natural light varies throughout the year, after the rotation of the earth in relation to the sun. By the use of this principle, different shapes and identity's of the natural light will enter the house through horizontal openings. To create a weldless continuum between the outdoor and indoor spaces.
Where in the interior has been searched for weldless, the face of the house speaks in contrast, with concrete, steel en ulan wood against a green lawn.
The green lawn, Japanese bamboo trees, and willows against the hard concrete give the garden a calming and minimalistic feel.
The Hikari house is a reflection of a hidden beauty.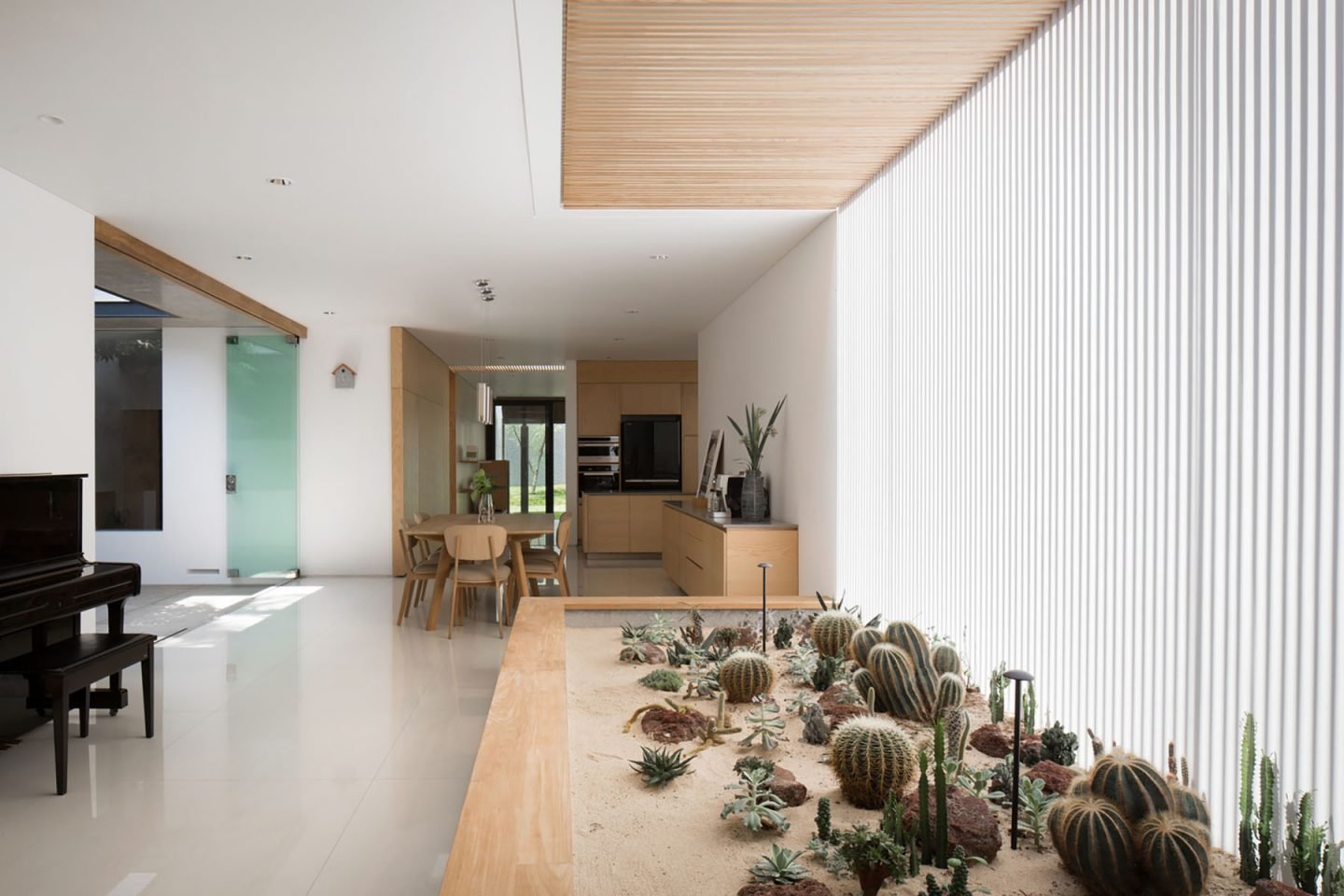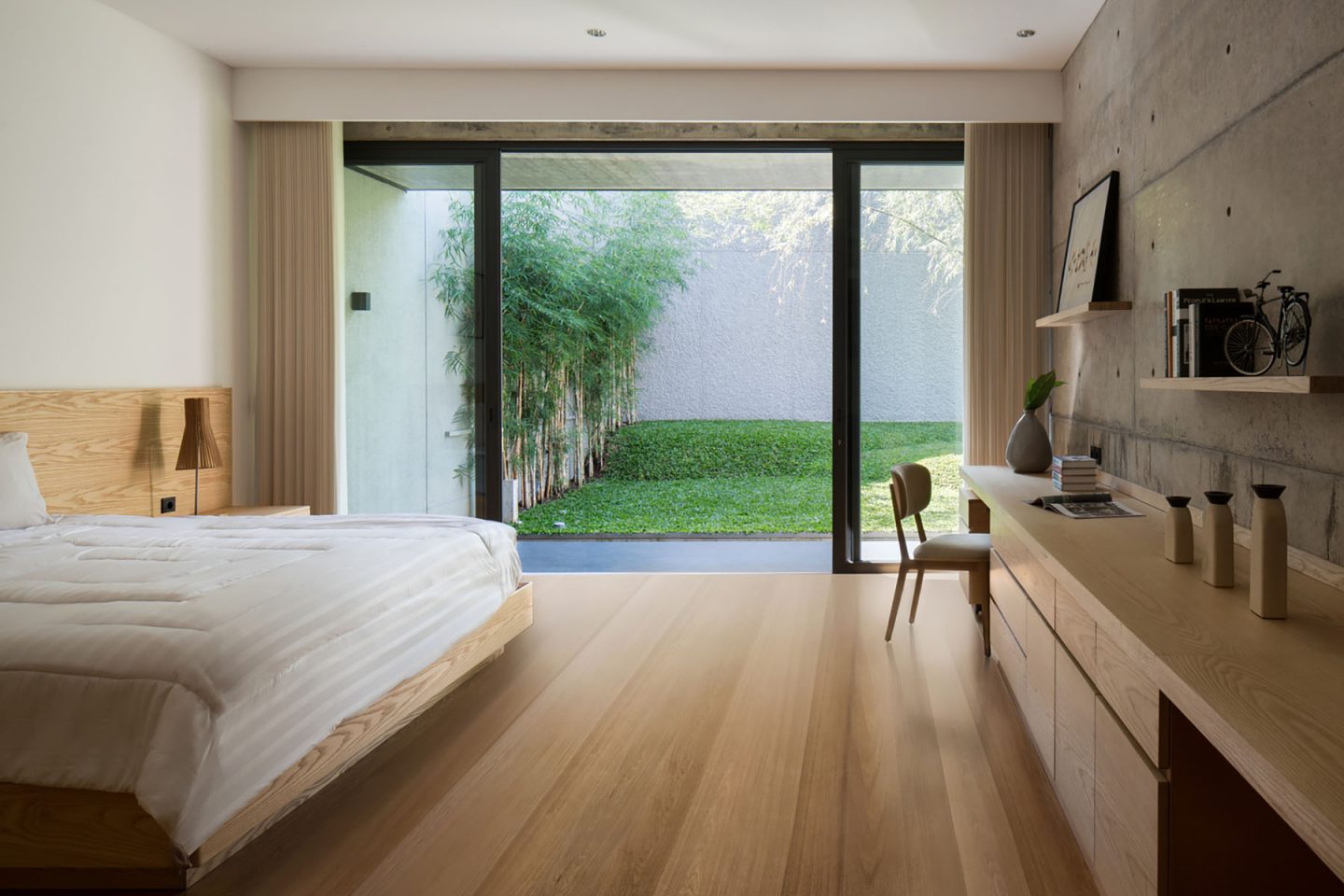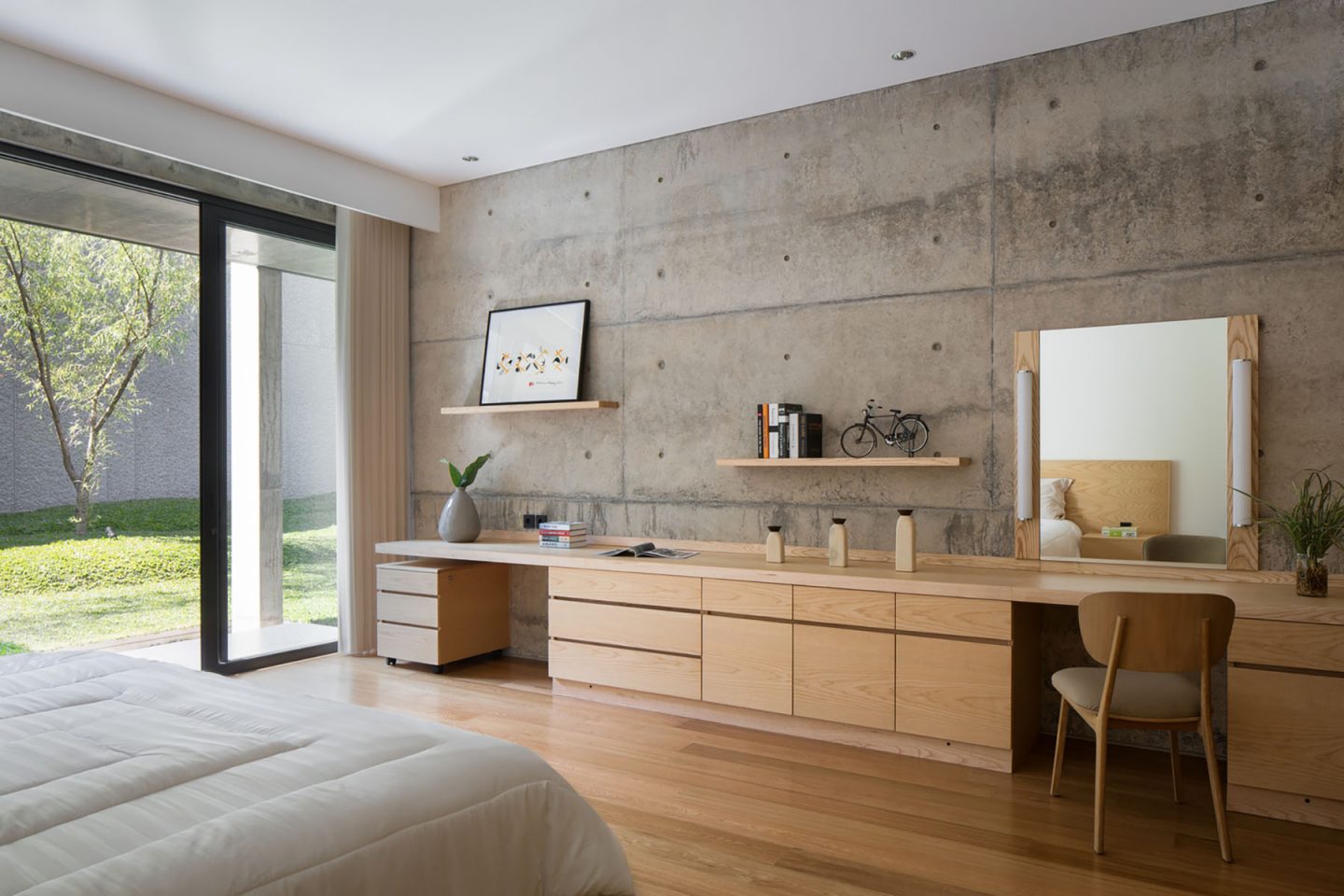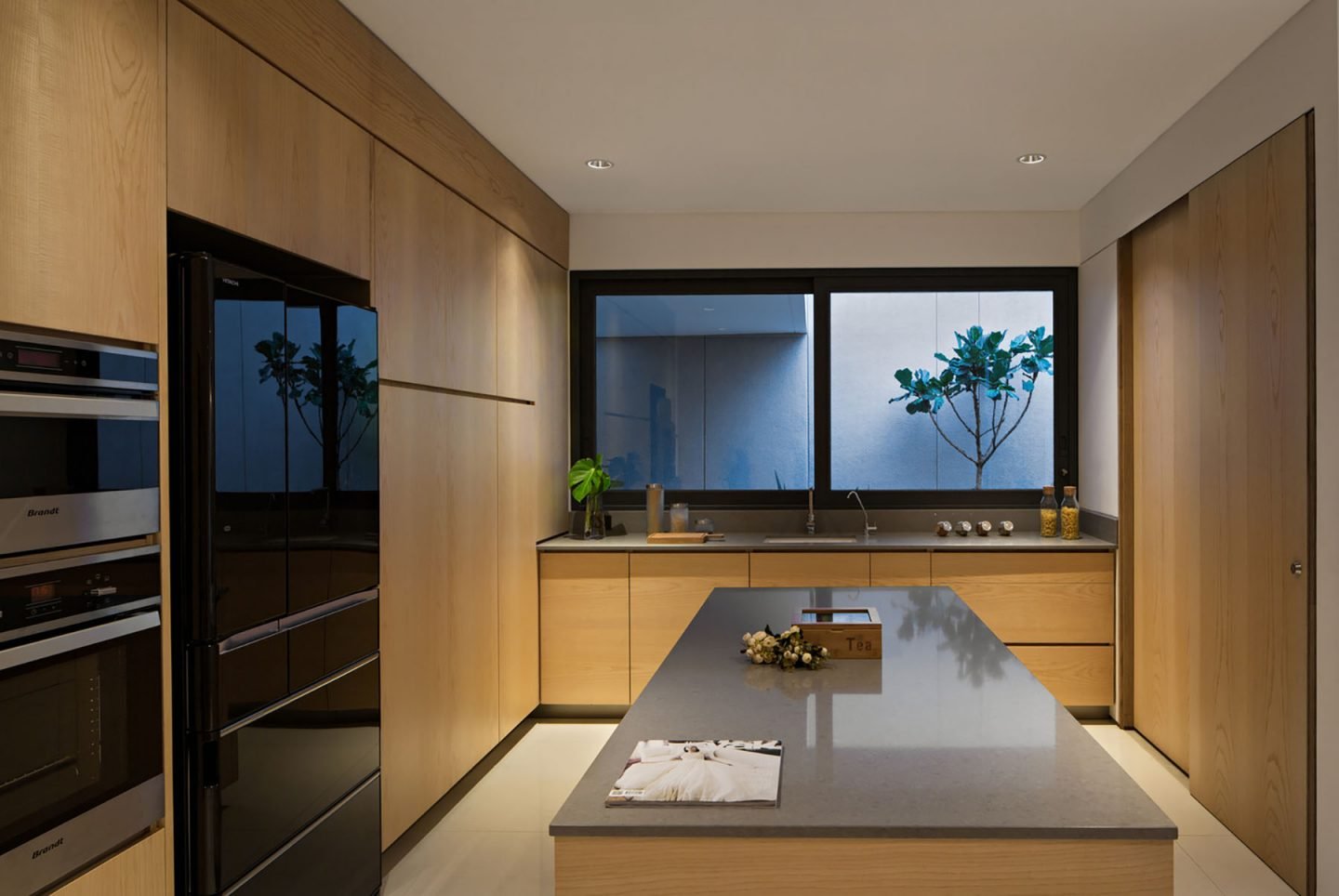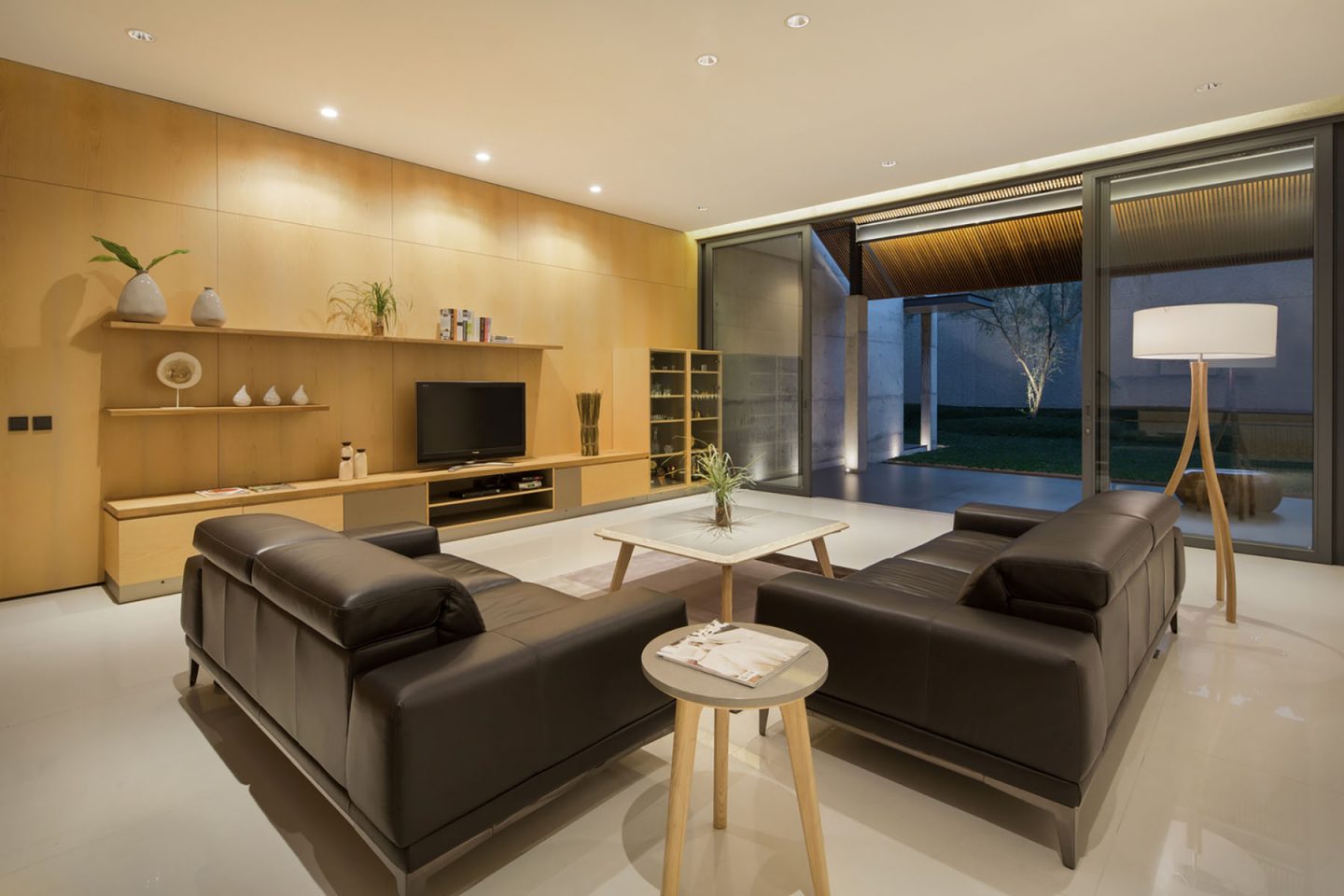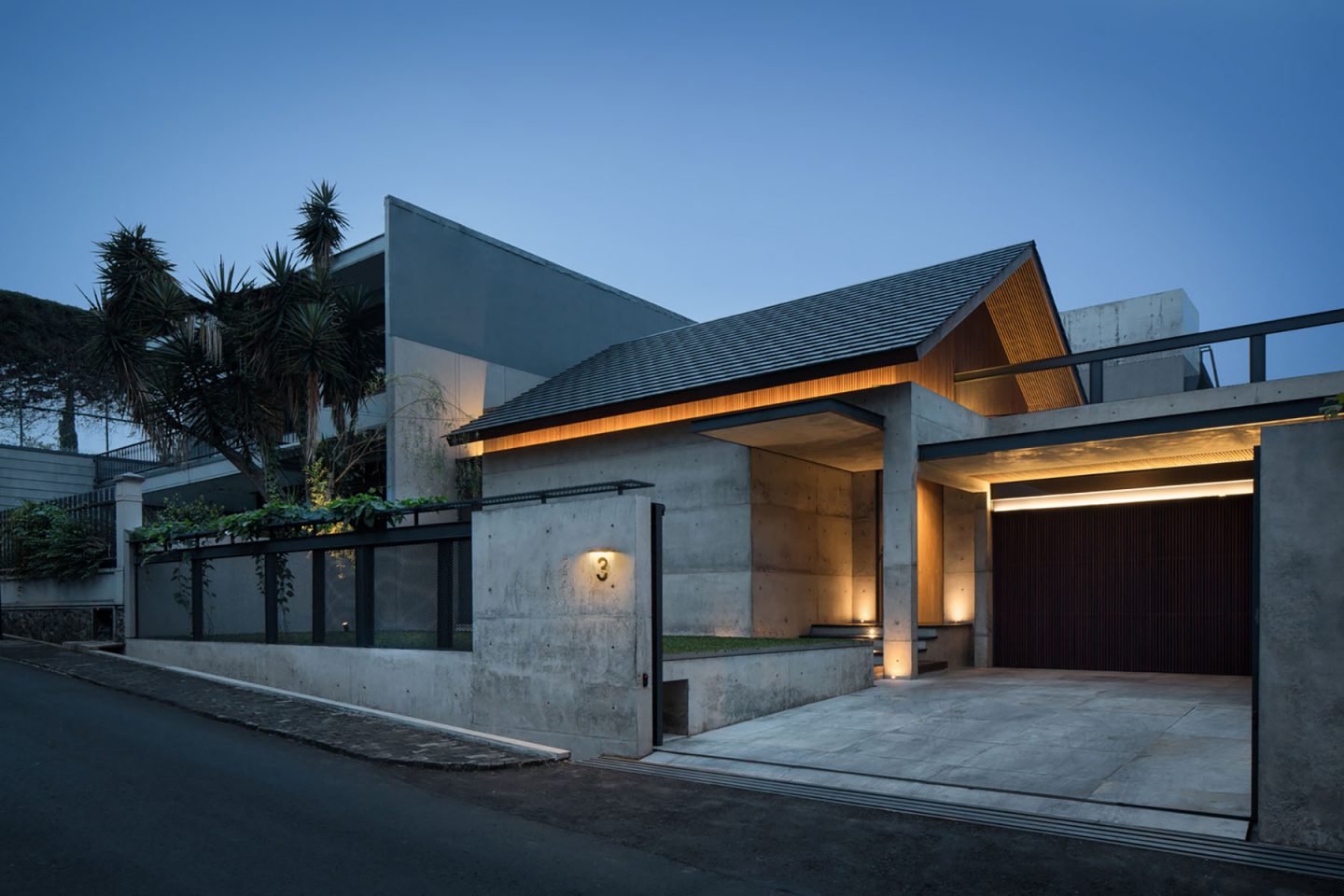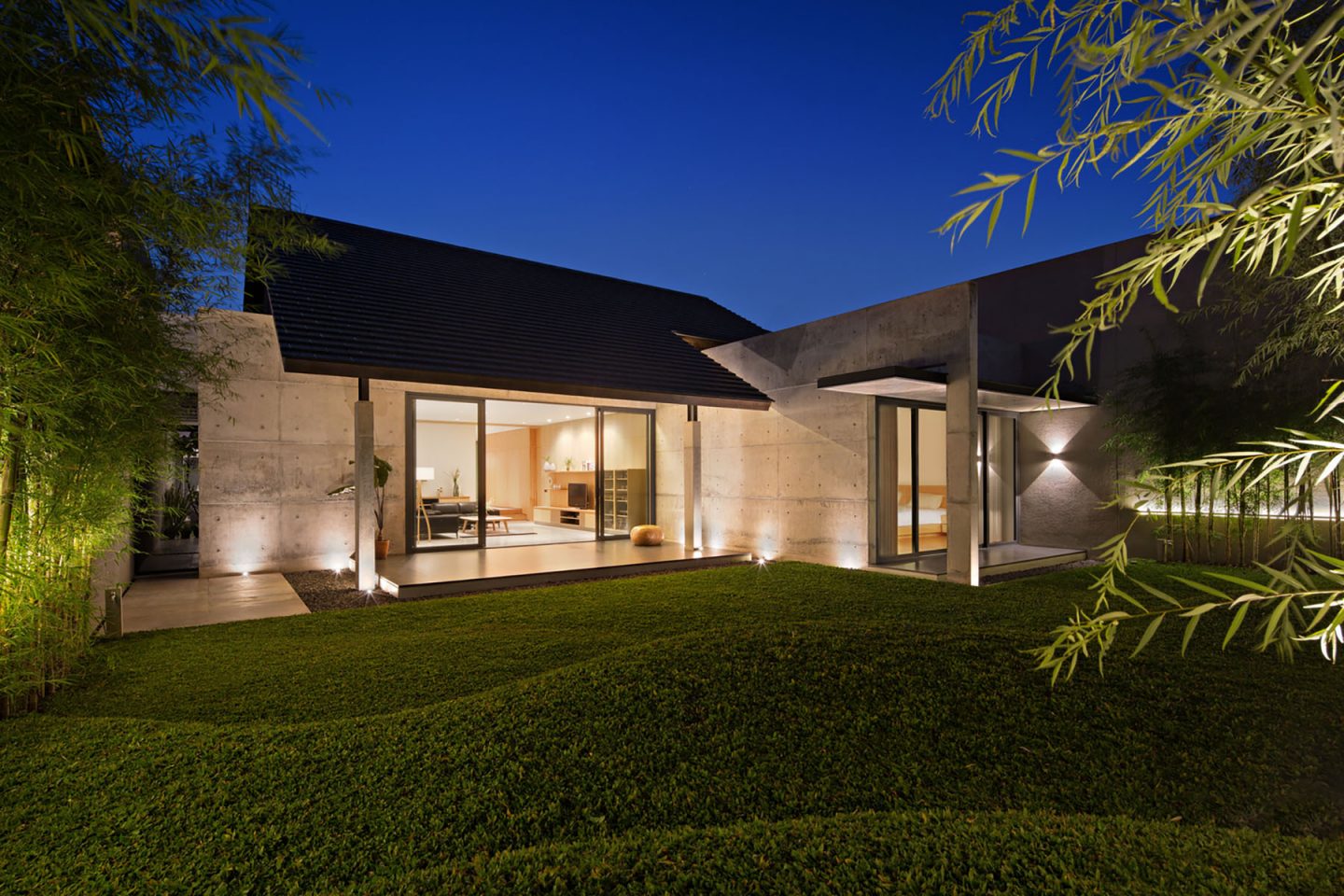 All images © Mario Wibowo